What We Do
Like most busy event planners and marketing executives, you are likely to be understaffed with shorter lead times and more demands. Outsourcing is the ideal solution.
Meeting & Incentive Professionals (MIP) helps you successfully plan and implement worldwide incentive travel programs, meetings and special events – large and small. Our services are ideally suited to corporate or association professionals seeking added strategies to improve their business objectives with rapid results.
Our capabilities are a unique combination of innovative ideas with an engagement solution based approach, plus cutting edge technology and real-time information. We proactively manage and operate your events with diligence and accountability. We provide a menu of services specifically tailored to your outsourcing goals.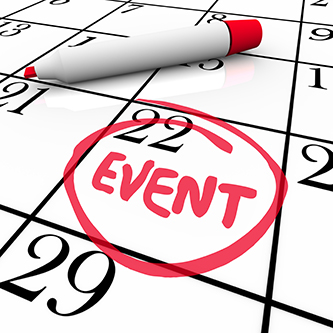 Management wants to know how they can restructure, redesign, re-engineer and retool to be more competitive in the future.
Let us help you structure agendas and design a program exceeding corporate objectives. We begin with a needs analysis from sending invitations to on-site program management. By understanding the requirements of your meeting, MIP is able to cater directly to the needs of your company.
Types of meetings we specialize in:
Corporate Meetings
Healthcare Meetings
Sales Force Meetings
New Product Introductions
Board Meetings
Training & Educational Meetings
Conventions & Congresses
Special Event Programs
When your top performers do their best, there's no reward more appreciated than a trip to an exciting destination. As your incentive planning partner, we handle every detail to create a memorable incentive program that recognizes your team's performance this year and motivates them to build on that success to ensure they'll be eligible for next year's event, too!
Strategic Destination Selection
Customized Program Design
Complete Program Management
Audio Visual Requirements
Food and Beverage Selections
Accommodations
Air & Ground Transportation
Online Program Registration Management
Theme Development
Entertainment
Creative On-site Events & Activities
Leisure Activities
VIP Services
Room Gift Selections
Amenity Selections
We can help you simplify the attendee management process for all types of events. MIP provides technology-based attendee management services using full-featured online event registration software and systems. Plus, if you take advantage of our registration coordination services, together we will create a unique, personalized, one-of-a-kind pleasing experience for your attendees without sacrificing your valuable time.
At MIP, we understand that software and systems can be cost-prohibitive and time-consuming to learn. We think like a planner – so let our experts focus on creating a professional registration website solution for your event along with managing your registrations, so you can concentrate on the other important details of your event.
Learn More
Work smarter not harder with help from MIP
MIP is dedicated to collaborating with and improving our client's bottom line by motivating their associates, customers and partners through skillfully designed engagement solutions. We are an exceptional Incentive Program, Meetings and Events Management partner that is a valuable extension of our clients marketing, sales and human resources team. MIP's seasoned team of professionals is committed to providing a customized approach to memorable attendee experiences.